Chiropractic Testimonials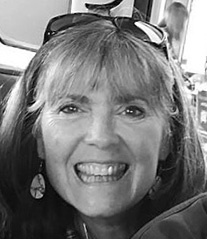 "Dr. Junior was a friend and member of our life group from church. Dr. Junior would often talk about the principles of chiropractic and it made sense to me that the spine is essential to opening the pathways to healing. So when I developed a painful constant knot in my right back shoulder blade, I would try and rub it out myself or ask my husband to rub his elbow into it to loosen it up. I attributed it to either stress or tiredness from exertion, but it was constant. One day Dr. Junior offered to adjust me and I happily agreed. As he worked on me, I could not believe that a simple touch on the back of my neck, a recheck, a swipe here and there would do ANYTHING. It felt ridiculous to think that there had been any difference made with his instrument. Two days later, I became acutely aware, the pain was gone! I turned to my husband and said, "I can't believe the knot is GONE!" The very things Dr. Junior loved to expound on about the spine and that the body wants to heal itself had happened. I was a believer from then on and love to tell others my experience."
- Barbara M.
---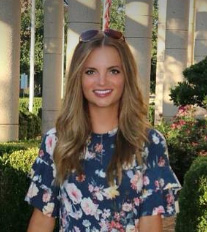 "The first time I met Dr. Morris I had no idea he would change the course of my life. When I met him I was extremely congested. I had been struggling with sinus congestion for weeks and was about to go to the immediate care get some relief. Dr. Morris explained how chiropractic could potentially help me with my symptoms and he offered to adjust me. I had never been to a chiropractor before or been adjusted. He was great at explaining his technique, what he was going to be doing and why it worked. The adjustment was an extremely light force... I was not convinced it would work. However, within seconds of the adjustment, all of my sinuses cleared. I stood up off of the table feeling like a new person. I was so blown away by my experience with Dr. Morris I decided to apply to chiropractic school so I could help people the way he helped me."
- Molly S.
---
"The environment/staff and Dr. were all amazing! I went in with major hip pain and I walked out feeling so much better! They really listen to you as a patient and are very thorough and informative."
- Rose B.
---
"I have been to a handful of chiropractors and none of them compare to the care I get here. Dr. Junior is amazing at what he does, and is incredibly thorough. I get instant relief every time I go in. I can't recommend this place enough!"
- Liana B.
---
"Can't say enough about how amazing the staff & doctor are. They are all very knowledgeable, helpful, and patient. I decided to push past my fears and finally go to a chiropractor for help and the staff's ability to answer my billions of questions has definitely made all the difference in the world. If you're looking for a great chiropractor I highly recommend Agape!!"
- Jennifer T.
---
"Absolutely best decision I've made was answering a Facebook ad for this practice! Dr. Junior and his entire office staff are amazing. I have more mobility, less aches and better sleep since he began working on my body realignment."
- Renee R.
OFFICE HOURS
---
Monday
9:00am - 12:00pm
3:00pm - 7:00pm
---
Tuesday
10:00am - 12:00pm
---
Wednesday
9:00am - 12:00pm
3:00pm - 7:00pm
---
Thursday
9:00am - 12:00pm
3:00pm - 7:00pm
---
Friday
Closed
---
Saturday & Sunday
Closed